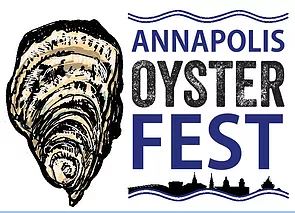 The Downtown Annapolis Partnership is launching a new event in cooperation with Maryland Department of Agriculture and others – The Annapolis Oyster Fest – to encourage consumers to support Maryland's oyster industry and help boost sales of oysters at local restaurants.
The 3-week event will take place from March 1 to March 21, 2021, and will feature restaurants in the Annapolis area that will offer a delicious array of locally raised oyster dishes throughout the promotion for dine-in and carry-out.
Event organizers have also partnered with the Chesapeake Bay Foundation to raise funds for oyster restoration efforts in the Bay. Oyster farmers, watermen, restaurants and suppliers have had a tough year during the COVID pandemic due to shut downs and reduced capacity limits and as a result there has been a shortfall in oyster shells (from restaurants) for establishing new oyster beds in the bay.
To add fun and incentivize public participation in the Annapolis Oyster Fest, the Downtown Annapolis Partnership has created a '100 dozen oyster giveaway contest'; simply take a picture with oysters, post to Facebook or Instagram for a chance to win a dozen oysters. To find out more about the Annapolis Oyster Fest, participating restaurants, featured menus and competition details visit www.AnnapolisOysterFest.com.
Curious to learn about oysters and how they contribute to the health of the Chesapeake Bay?  Check out SMADC's Oyster Aquaculture video HERE.
The Downtown Annapolis Partnership is a non-profit 501 c (3) charitable organization, with a mission to sustain and strengthen the Annapolis business community.